Broker - Municipal & Commercial Finance
Working together towards a common goal!
Leasource Financial Services, Inc., is a Municipal and Commerical loan specialist that has worked with brokers and other leasing companies since 1984 to finance, document, and fund government loans or projects. We provide low cost "Tax Exempt Municipal Financing" to local Municipalities and States.
Why Leasource?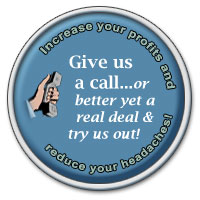 Payment quotes provided

One Page Express Applications. See

New and used Equipment accepted

Project financing is our specialty

We handle all of the documentation

Very competitive Lease rates
We can process your lease applications for requests of $20,000.00 or above for both Commerical and Municipal transactions. 
If you would like "Rate Sheets" for your pending transactions, please contact our office.